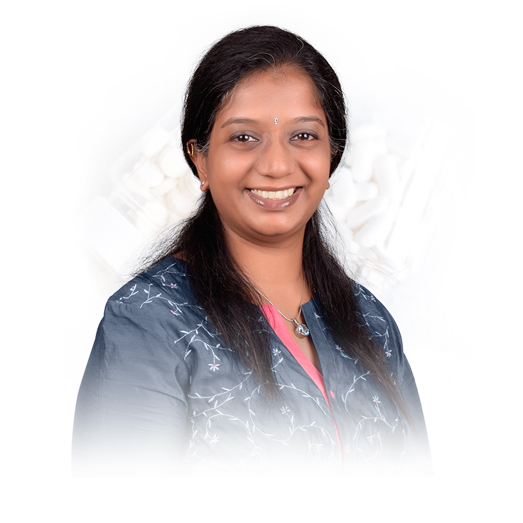 ABOUT
My Story
I am Dr.Gowri, a Developmental Physician & a Family Medicine expert with over 16+ years of experience throughout my practice across the globe. I specialize in Diabetes Care & Management, alongside being an Acupuncture therapist throughout my journey as doctor so far, I have treated over 50000 patients for diverse conditions and helped them recover. I am the co-founder of Brain Child Trust, a non-profit organization dedicated to providing special care for children with developmental & neurological disabilities across the globe.
My Vision
I strive to create a platform to enable families to get easier access to holistic treatment at the right time.
"Dr. Gowri is the best doctor I have ever known, I contacted her when my mother was suspected of having Covid. She started her treatment without losing time, which saved my mother's life. I was very anxious about her health, but she was always available to answer my doubts and gave me the right advice and medicines. This helped my mother defeat covid and come out of it. I am very thankful to her. She is like an angel who saved my dear mom from this deadly disease. Thank you!"
Rimi (Patient's relative)
"We consulted Dr. Gowri for Covid treatment. She is approachable and clearly explains the treatment and medications. Very thankful to Dr. Gowri for the service rendered."
Vidya Srinivasan (Patient)
"Had gone to get my mother treated for diabetes. Very detailed and procedural treatment. We go to her regularly now. Even in these COVID times, she is very responsive may in be out-patient or video call!"
Abhinava BN (Patient's relative)
"Dr. Gowri advised me of the right treatment at the right time. She was very polite in listening to our health issues. By her correct advice, I am recovering from Covid. She always gives me a sense of positive support!"
Geetha Manivanan (Patient)
Aster CMI Hospital
New Airport Rd, Sahakar Nagar, Sanjeevini Nagar, Bengaluru, Karnataka 560092
+91 7829910888
Canara Diagnostic Centre
Subroto Mukherjee Road, Officers Model Colony, T. Dasarahalli, Bengaluru, Karnataka 560057, India
+91 99009 95369
YOU ASK. I ANSWER
Dr. Gowri Answers
As the mother of a 9-year old, I understand how concerned parents are for their children. I resonate with their need to know every detail, to ensure that their child is recieving the best medical care if need be, and gift them a happy and healthy childhood. Their growth is our primary concern, followed by shouldering the responsibilities of creating a healthy family and take care of the elderly and also themselves.
To listen and to respond to any of the related queries,"You ask. I answer" is a personal initiative to help and assist anyone who needs it across the globe.
I am here to hear. I am here to help!